Institute for Philosophy & the Arts'
Salon on the Spiritually Creative Life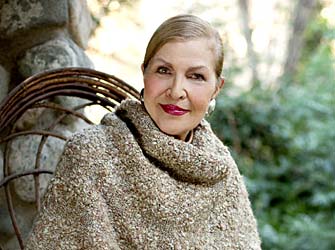 [Photography by Nathaniel Taylor]
THE SALON ON THE SPIRITUALLY CREATIVE LIFE
WELCOME, EVERYONE!
OUR 22ND YEAR CONTINUES
Please join Carol Soucek King on Sunday, November 11, 2018 to discuss the ninth theme in her UNDER THE BRIDGES AT ARROYO DEL REY
HEALING
9:30 a.m. coffee
10:00 a.m. until noon - Program:

Veterans Day Salute
FELIX PFEIFFLE, Office of Cultural Design

"Peace on Earth" [solo, then all]–
Actress/Singer SUSIE KATHARINE SHAW

Discussion -- opened by MICHAEL COONEY,
Founder, Born To Be Loved

Opening Thoughts presented by Michael Cooney
"Healing from Emotional Pain –
The Miracle Within Our Minds"
All of us have faced times in our lives which caused extreme emotional pain. And we all desired healing from that pain. That is the subject today of our guest speaker, Michael Cooney.
Extreme abuse that began when Michael was four years old and lasted over eight years, changed his life for the rest of his life. He tried for decades to block out his childhood from memory. But that didn't work because the memories wouldn't go away. Perhaps that is true for you as well. So how do we deal with emotional pain?
Can you think of something that helped you to heal from deep emotional pain? Let's talk about it at the next Salon.
Michael earned his Masters Degree at Occidental College, and soon after accepted a position in Tokyo, Japan as Associate Director of a private philanthropic foundation. His work took him to 21 countries throughout Europe, Asia, Africa and the Caribbean. Following that, Michael enjoyed a career as a marketing and business development consultant. As a fun sideline, Michael writes new car reviews for Business Life magazine, and has driven over 200 new cars, each for a full week.
In 2015 Michael founded a 501 c-3 nonprofit charity called Born To Be Loved. Its narrow purpose is to help rescue, and bring emotional healing to, girls and boys who have been the victims of violent abuse. For seven years, Michael has volunteered at a group home for boys who had been brutally abused. Michael will draw on that experience, plus his own childhood, to give several examples of healing that will uplift and inspire.
Please let me know if you can attend The Salon on November 11, 2018.
---
All 2018 Salon dates and themes
STABILITY January 14, 2018
GROWTH February 11, 2018
POSSIBILITY March 11, 2018
HUMOR June 10, 2018
UNDERSTANDING July 8, 2018
KINDNESS August 12, 2018
HARMONY September 9, 2018
LOVE October 14, 2018
HEALING November 11, 2018
SPIRITUALITY December 9, 2018
Please let us know which salons you can attend by calling (626) 449-1238.

With all loving thoughts and hoping to see you soon!
Carol Soucek King, M.F.A., Ph. D.
Email: KingCarol@aol.com
Fax: 626.449.2004

---
CAROL SOUCEK KING MFA, PhD © 2002-2018 All rights reserved